Klub Plastic - Nova godina, Doček Nove godine 2021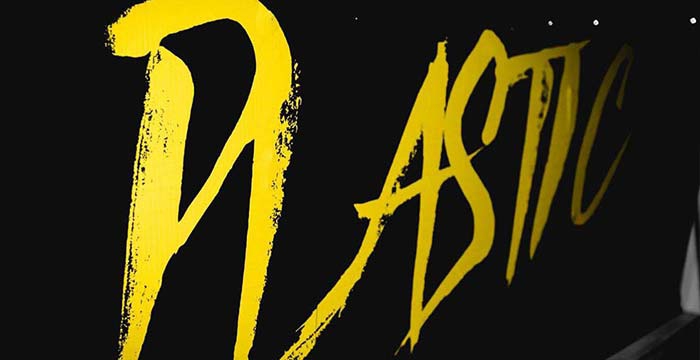 | | |
| --- | --- |
| MUZIKA: | DJ BYP_, DJ FAKE CASUAL, DJ LUKA BRASI |
| PIĆE: | Regularne cene pića |
| CENA: | 15€ i 25€ |
| KONTAKT: | 060/668-24-63 |
Ovo je ponuda za prošli doček Nove godine - "Nova godina je uvek nov pocetak za stare navike".
Ovo je prilika da ubedite sebe u suprotno i prosirite vidike na buducnost u najlepsoj noci na RESIZE NEW YEAR EVE 2018. doceku!
Specificna ponuda, ne samo dva stejdza vec dva spojena kluba u jednom - PLASTIC & MINT sa ciljem da vam donesu dobro raspolozenje za narednih 365 dana.
Ljubitelji urbanog zvuka imace priliku da najlepsu noc provedu uz RNB i Hip-Hop hitove od 22h u klubu PLASTIC, dok klaberi koji vole sitne sate mocice da uzivaju od 02:00 uz Tehno zvuk u klubu MINT.




MUZIKA:



Organizatori događaja su pripremili sledeći DJ program:
PLASTIC // DJ BYP_, DJ FAKE CASUAL, DJ LUKA BRASI
MINT // PHILL&DANSMORE, D.R.N.D.Y, MANDE
CENA:



PLASTIC 25 € // MINT 15 €



U cenu karte je uključen ulaz za novogodišnji doček uz regularne cene pića.
· VIP SEPARE // 1000€, 10 karata (2 premium flaše, 2 flaše šampanjca)
SEPARE // 500€, 10 karata ( 1 premium flaša, 1 flaša šampanjac)
· MINI SEPARE // 300€, 6 karata ( 1 flaša alkoholnog pića, 1 šampanjac)
STO // kupljene 4 karte





ENGLISH




"New Year is always a new beginning for old habits".
This is a chance to convince yourself the opposite and widen your horizons for the future in the most beautiful night at RESIZE NEW YEAR EVE 2018.
A specific offer, not only two stages but two connected clubs PLASTIC AND MINT that have a goal of providing a lot of pleasure in the next 365 days.
Fans of urban sounds will have the chance to spend the most beautiful night with RNB and Hip-Hop hits starting at 22:00 at Club PLASTIC, while clubers that have a sweet tooth for late hours can enjoy techno sounds form 02:00 at Club MINT.
MUSIC:
The organizers have aligned the next DJs:
PLASTIK // DJ BYP_, DJ FAKE CASUAL, DJ LUKA BRASI
MINT // PHILL&DANSMORE, D.R.N.D.Y, MANDE
PRICE:
PLASTIC 20€ // MINT 15€
PLASTIC
- TABLE // 100€
4 tickets
1 spirit bottle
- SMALL BOOTH // 300€
6 tickets
1 spirit bottle
1 bottle of champagne
- MEDIUM BOOTH // 500€
10 tickets
1 premium bottle
1 bottle of champagne
- VIP BOOTH // 800€
10 tickets
2 premium bottles
2 bottles of champagne
DJ BYP_
A resident of DJ organization RNB Thursday's Delight, a member and one of the founders of VATRA team, whose parties are well known for large numbers of Hip-Hop Underground fans, especially after their appearance at the 2015 Exit Festival Main Stage.
DJ FAKE CASUAL
A resident of DJ organization RNB Thursday's Delight. A member of DJ organisation VATRA he is famous for old school sounds as well as colorful rap, trap & riddim mixes. If you are anxious for the next new hit, this guy will definitely please your appetite.
DJ LUKA BRASI
Fresh in the local DJ world, he gained most of his experiance while working as an expatriate in the USA. He is the main host at BOW DOWN a Hip-Hop & RNB party with spectacular dance girls at its core.
PHILL&DANSMORE
A world renowned duo! A majority of their producing creations have made their way to envious heights on Beatport top lists, but their largest acknowledgment was achieved from the famous Cr2 publishing house, which published their track Rave Saver on the official 2016 Space Ibiza album. Their tracks have made space on labels like Hotfingers, Toolroom, Stil Vor Talent, ROMP, Patent Skill. They are also founders of #samotvrdo and Rave Saver parties which are well known with `Belgrade clubers, where they have also hosted world famous names like Metodi Hristov, Dosem, Ninetoes…
D.R.N.D.Y
Hard work, love and dedication have helped this young artist to create his own respected style that he represents. In his mixes you can hear from old school Detroit sounds to modern big room techno. His tracks are signed by publishing houses Sasha Carassi (Phobig), Uto Karem (Agile), Spektre(Respekt). A majority of his tracks are supported and played by renowned techno world names.
MANDE
A young artist that comes from the south, to be precise the City of Nis, where he also hosts. In his five year car long career he had the chance to cooperate with top names of techno music like Federico Scavo, Dannic, Mike Vale, Carlo Lio, Martin Buttrich, Traumer…
Informacije i rezervacije



KONTAKT TELEFON: 060/668-24-63
Rezervacija za Klub Plastic
Rezervišite svoju kartu na dočeku, a mi ćemo u roku od najviše jednog radnog dana obavestiti organizatora koji će vas kontaktirati kako biste precizirali uslove.